Posts in Tourism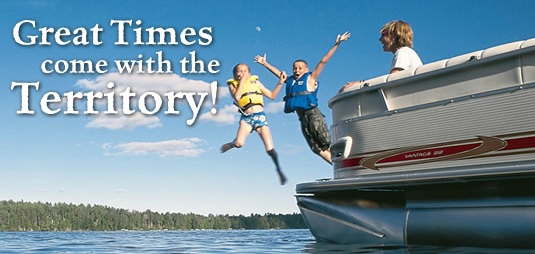 Wisconsin Trails readers recognize Eagle River as "Best Up-North Town!"
"12. Best Up-North Town: Eagle River
Towering pines, pristine lakes and charming towns characterize Wisconsin's Northwoods, and there's no better representation of that than Eagle River, which just edged out Minocqua for Wisconsin's best up-north town. Surrounded by the largest chain of inland lakes in the world and situated near the Northern Highland–American Legion State Forest, the town certainly has mastered the natural beauty part. Add cute shops and restaurants and Eagle River brims with charm.
"Eagle River is the best of the up-north towns in Wisconsin while keeping that small-town atmosphere." – Dave Goggin, Cedarburg
"Nothing says "up north" better to our family than Eagle River. We have an historic lake house a few miles outside of town and we try to get there as often as we can. From the towering pines and sparkling lakes to the historic downtown and seasonal festivals, Eagle River has it all." – Virginia Jones, Dodgeville
Runner-up: Minocqua"
Source: http://www.wisconsintrails.com/travel/192547621.html?fb_action_ids=10201148747340209&fb_action_types=og.recommends

-- shared by your friends at Eliason Realty of the North, LLC
Vilas County's Largest Realtor | EliasonRealty.com
"Great times come with the territory every season of the year in Eagle River. Located on the world's largest chain of 28 connected lakes and surrounded by state and national forests, Eagle River offers an overwhelming number of recreational opportunities. The lakes are known for their trophy-sized musky, but you 're also bound to catch walleye and bass. The Wisconsin ice fishing is great during the winter too. Eagle River is also the Snowmobile Capital of the World, with 500 available miles of groomed snowmobile trails known as "The Eagle River 500". During warmer months,..."
In their 25th year, Discover Wisconsin's TV Series includes the upcoming Eagle River episode:
"Great Times Still Come With the Territory"