Posts in Marketing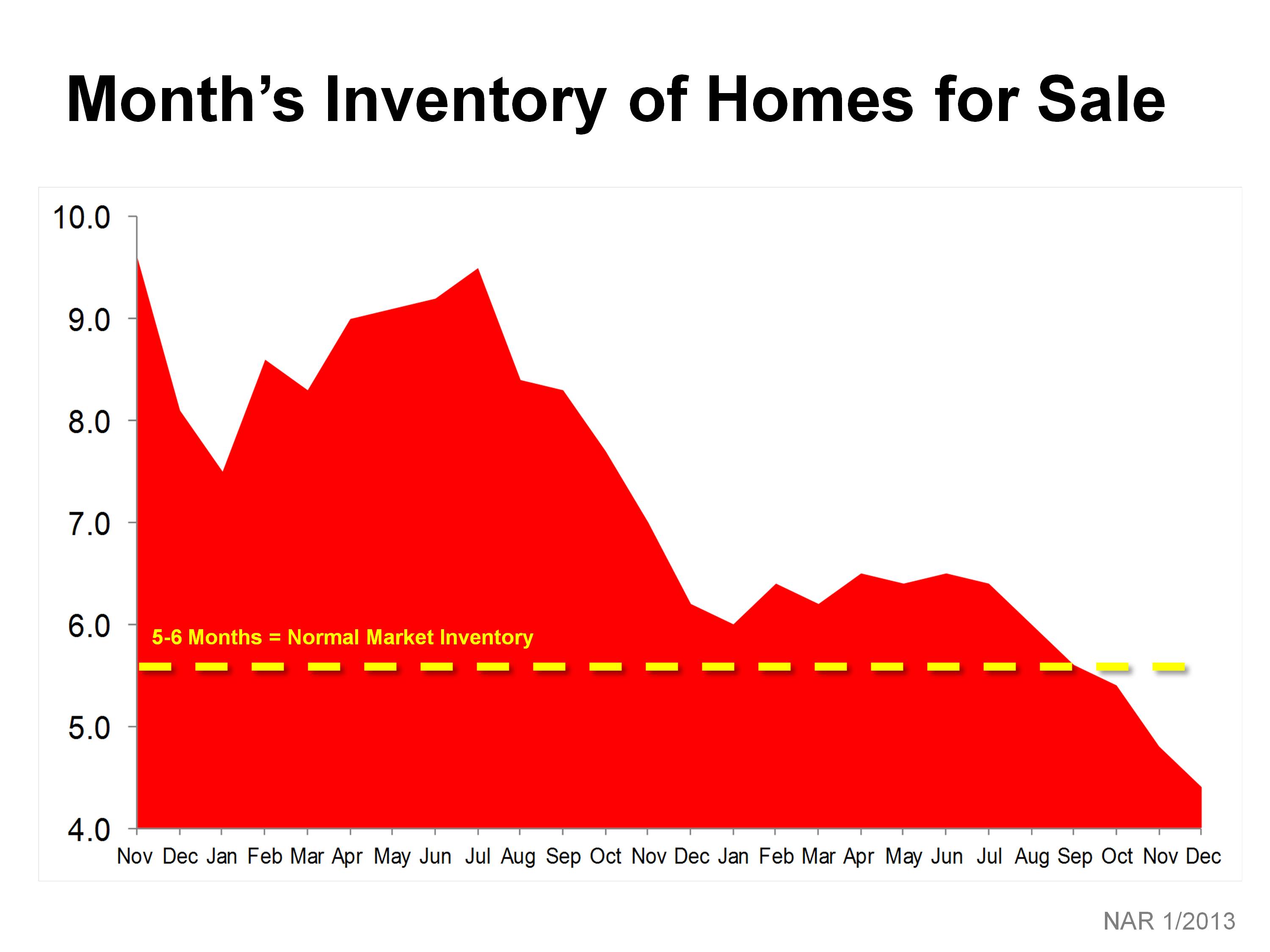 ... sings Bob Dylan and they certainly are in the real estate market. As early as 2010, we predicted that around the spring of 2012 we would be seeing a turn-around in the real estate market. Last Spring, in our newsletter, we noted that volume was starting to improve but prices were actually still going down. We also stated, "For the first time in 5 years, I am saying, we have hit the bottom and we are starting the recovery." As you can see from the national trends in the graphs below, the inventory of homes for sale has fallen significantly over the past two years. You can also see, nationally, the prices have finally started coming back. Monthly Inventory of Homes for Sale 10.0 9.0 8.0 7.0 6.0 5.0 4.0 NAt 17013 Eliason Realty has been seeing similar trends. Eliason Realty saw a 60% increase in sales volume in 2012 over 2011. That is compared with a 27% increase for the entire MLS. We have also seen a significant decrease in our volume of listings. In fact, based on the early 2013 indications, we are going to be short on the inventory needed to meet the demand that appears to be on the horizon for the rest of the year. With that in mind, the Northwoods could be entering the price recovery we have been waiting for. (You will see from the graphs on page 2 that although volume has begun to spike, prices simply level off.) We typically don't want to put too much weight on one month, but historically slow January was anything but. According to the \X/RA, sales in Wisconsin were up 18.3% over January 2012 and median home prices increased 3.4% over that same period. If you have been thinking of selling your property, but thought the market was not strong enough yet, you may very well want to consider taking advantage of the current trend.
iPad2 Promotion to Introduce New EliasonRealty.com Website

Becky Schmitz of Appleton, WI is the lucky winner of the July Eliason Realty drawing for an iPad 2. Becky is the third winner this summer for the Eliason Realty.com iPad 2 giveaways.
"When I received your call telling me that I was the winner of your monthly iPad," Becky stated, "I was pleasantly surprised. About one minute later, I found a request in my inbox from the Wish Upon a Hero Foundation, requesting an iPad for a 15 year old with autism. It seemed fortuitous that these two events came together, and I am thrilled that you agreed with us that we would donate the iPad to this cause, and we will add our programs designed for people with autism, to fulfill the wish for this young woman. It's great to partner with you in helping her to gain independence!"
Eliason Realty is doing a drawing for a new iPad 2 every month to celebrate the release of their new web site. To register for the drawing, you simply need to go to EliasonRealty.com and sign up. There is no cost or obligation, but you will automatically be registered for the site. In addition, you will have free access to all of the real estate search tools the site offers.
Becky wrote, "Your new website is a great use of technology, making it easy for us to keep an eye on what's available and properties that we might be interested in. We have appreciated the ability to have instant access to the information we need. We use technology in our company in a similar way in our business. We produce software to help individuals with communication challenges to lead independent lives." (the Conover Company)
Diane Misina says, "Feedback from our buyers and months of research led us to our new site creation that's a great tool for our buyers on the web, including premier mobile-friendly features.