Posts in Market Trends
It seems as if Mother Nature is apologizing for last year's weather for the fishing season opener by giving us a spectacular weekend this year. The ice-out is almost a distant memory as we are anticipating temperatures in the 70s this weekend. Perfect!
Also, welcome to the non-fishing new and returning visitors that use this weekend to ready their seasonal accommodations for the upcoming summer season. Take time out from your tasks and enjoy the fresh air and perhaps a barbecue or two!
Here are a few links to help you get ready for the opener as well as some places to visit for gear, guides and government outlets to get you on the water and fish on your line.
For locations on where to buy your fishing licenses or get your boat registered, here is the link that will take you to the Wisconsin DNR site with the right information:
http://dnr.wi.gov/Permits/CSRSP/LicenseAgents.aspx
With more than 2,000 lakes in the Vilas and Oneida counties area, the choices of where to fish can be overwhelming. What is a good lake for Walleye, Muskies, pan fish, etc? Click on this site to find a wealth of area maps that will help you decide on where to fish:
http://www.upnorthfishing.com/fishing-lake-maps-for-the-northwoods.htm
Perhaps its time to leave the hit or miss strategy behind and spend your time fishing and not searching for that hot spot. Ask your local neighbor — who may or may not be telling the truth - or opt to hire a local fishing guide and maximize your time on the water actually catching fish.
The following is a website chock full of information that will lead you to many local guides. It also has links to the chambers of commerce for both Oneida and Vilas counties:
http://www.northwoodswisconsin.com/fishing.htm
Okay, you have your license, the boat is registered, fishing plans are set; however, your gear is a mess.
Photo courtesy of the Phelps Chamber of Commerce Website
The backbone of the Northwoods is arguably the small towns that dot the landscape along the lakes and the forests. They not only provide the alluring resorts, tantalizing dining establishments and the myriad of entertainment outlets, they also provide homes and support services for those who maintain the hospitality businesses throughout the area.
It's for those very reasons the viability of these towns is paramount to keeping the Northwoods vibrant and captivating. Tucked into the eastern side of Vilas County, the town of Phelps is about to launch a campaign to energize growth in its downtown area along the banks of North Twin Lake.
On Wednesday, April 1, WJFW, Channel 12 in Rhinelander, did a segment on the Vilas County Economic Development Corporation's (VCEDC) involvement in a new project in downtown Phelps. According to the story, Carl Ruedebusch, the chairman of VCEDC and a developer, bought the property known as "the big store". The plans are to build an establishment on that site that would provide lodging, a restaurant, tavern and a gift shop, known as Lumberman's Lodge.
Town Chairman and lifelong Phelps resident, Colin Snook, is thrilled, not only with the impending project, but also more plans to build grocery and hardware stores across the street.
According to Channel 12, "(They're) something that we haven't had in Phelps in a long time," Snook says. "These are services that we really need."
Project Manager Barry McCleane said the VCEDC chose this project in Phelps because of the downtown's scenic location on the lake.
This is not the first project that VCDEC has had in Phelps. They assisted in the start up of a business accelerator in a building south of downtown which now houses the Phelps Chamber of Commerce, a barbershop and there is still room available for more business.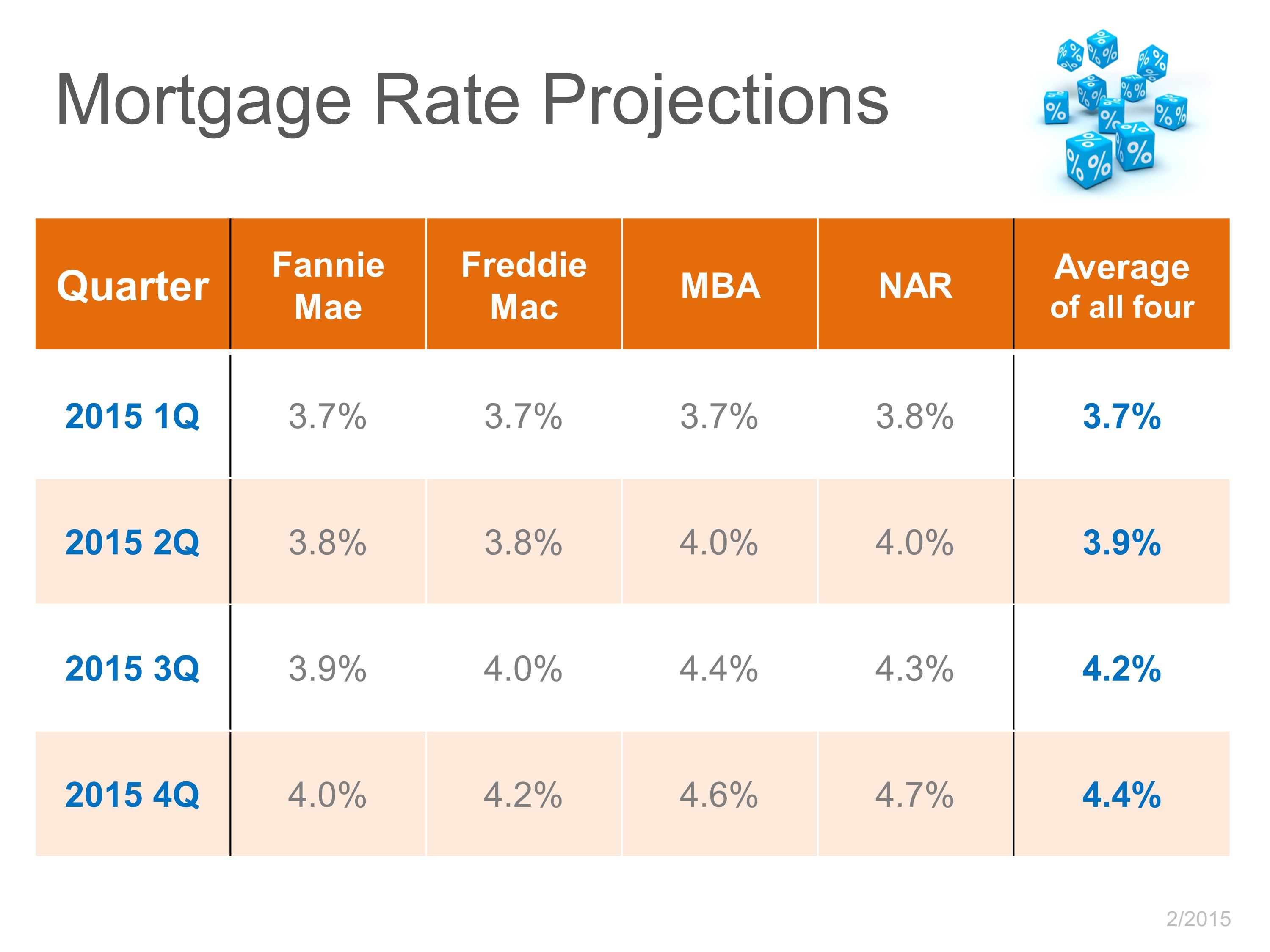 We are seeing 30 year fixed rates at 3.65%-3.85% and if you opt for 15 years fixed -- you can lock in your rate at or below 3%!!
We urge you to to get pre-qualified now with a lender and secure your northwoods dream property soon. Contact one of our real estate professionals soon for lender referrals and property search recommendations.
Eliason Realty of the North, LLC
Offices in Eagle River and St. Germain, Vilas County, WI
Meet our Real Estate Agents | Browse Cabins and Homes for Sale
Search the Greater Northwoods MLS for Listings
So you bit the bullet and started your own company selling first rate widgets – out of your basement. Well, that worked for the first year, almost. But now there are boxes of widgets all over the house and orders are coming fast and furious. It's time to make that first move. But the budget is still tight – what is your next step?
Perhaps you might want to consider contacting the Vilas County Economic Development Corporation (VCEDC) and ask about the incubators located throughout the county. An incubator? For your business needs, an incubator in Vilas County,"provide (s) a low cost solution for working space for start-up and expanding businesses."
Exactly what is VCEDC? This is a non-profit 501 (c) 3 quasi-governmental organization that works with public, private and non-governmental units to work toward economic growth and quality job opportunities growth in Vilas County.
Their mission statement clearly defines what their goals are: "Provide innovative leadership and regional infrastructure to: improve the economic well being of businesses, communities and residents; promote creation and retention of viable businesses and quality jobs; and provide increased opportunities for education strengthening workforce development."

This is no small undertaking and providing office, work and warehouse space via an incubator environment is only part of the services offered by VCEDC. Experienced business leaders offer new businesses a resource for expert advice in the management, staffing and growth of a new or expanding business. There are also venture capital resources available to these businesses.
There are three locations for such incubators. The first location opened in Eagle River, at 413 Pines St., and among the current tenants are: StitchIt Embroidery, A LA Carte Care, Butkowski Sales, Property Management North, CJM Solutions, LLC, Second Generation Enterprises, Inc DBA- DKA Financial and Computer Success.
The next incubator is located in Manitowish Waters, at 399 Highway 51.
Brad Zdroik, Deep Freeze Fishing, Inc.
We are the lucky ones, living here in northern Wisconsin. We are able to enjoy the beauty and the natural attributes of living in a pristine and safe environment. However, one of the drawbacks to coming to this area is the difficulty of finding a job to sustain a comfortable lifestyle.
A relatively new investment group is trying to assist the development of new companies that show a potential for creating significant job opportunities. The Northwoods Angel network was introduced in December, 2010, a part of the Wisconsin Angels Network (WAN), and there are now 23 groups affiliated with this state-wide organization.
The Northwoods Angel network is comprised of high-net worth individuals who not only provide venture capital to assist companies in their early stage of development, but also offer their high-level business expertise to these start-up companies. This group also works closely with the Vilas County Economic Development Corporation (VCEDC) to assist Vilas County-based start-up businesses and where Northwoods Angels found its new leadership.
Entrepreneurs are encouraged to seek more information about the advantages of growing their businesses by applying for investment capital through the WAN. Dick Leinenkugel, former state commerce secretary, president of Jacob Leinenkugel Brewing Co., and one of the creators of the Northwoods Angels network, gave an interview to the Star Journal this past December. In this interview he advised applying entrepreneurs."The main thing is to have a solid business plan with pro forma projections with a budget, a profit/loss plan for maybe three to five years and show that the company is fulfilling a solid need, whether it's a business service or something they'll produce themselves. It's got to be based in reality."
There is no charge to entrepreneurs and they are encouraged to apply for investment capital on the WAN website.
If you live outside the Northwoods, time when visiting up here can be pretty precious. There is nothing like getting the news directly from this area at home to help plan your favorite activities prior to your arrival here. Here is a list of news publications for which you can subscribe. Some offer online and print subscriptions or your choice of one or the other.
Here is the contact information for each newspaper.
Eagle River
The Vilas County News Review
P.O. Box 1929
425 W. Mill St.
Eagle River, WI 54521
Phone (715) 479-4421 • Fax (715) 479-6242
To subscribe for print delivery or online access
Minocqua
The Lakeland Times and the Northwoods Super Shopper
P.O. Box 790
Minocqua, WI 54548
Phone: (715) 356-5236 • Fax: (715) 358-2121
To subscribe for print delivery or online access
Rhinelander
The Northwoods River News
232 S. Courtney Street
Rhinelander, Wisconsin 54501
Phone: (715) 365-NEWS (6397) • Fax (715) 365-6361

To subscribe for print delivery or online access
Boulder Junction
FYI Northwoods News, LLC
P.O. Box 578
Boulder Junction, WI 54512
Phone (715) 543-2065 • Cell: (715) 892-2967
Website under development
Print subscription only
Brought to you by: Eliason Realty of the North, LLC www.eliasonrealty.com
Northern Wisconsin Real Estate with Offices in Eagle River and St Germain WI
by The KCM Crew on November 26, 2013
The big question for homebuyers is when interest rates will begin to rise to the 5% mark. The effect of a rise in mortgage rates could be a dramatic increase in the monthly mortgage payment when purchasing a home. In an article last week, HousingWire quoted two different sources regarding this issue.
Most experts are projecting that rates will rise when the Fed decides to taper the purchase of bonds which has acted as a stimulus to the housing market by keeping long term mortgage rates at historic lows.
In the article, Sterne Agee's managing director and chief economist Lindsey Piegza pointed out:
"Federal Reserve officials said they might reduce their monthly bond buying program from $85 billion 'in coming months' as the economy continues to improve."
The article also quotes Frank Nothaft, chief economist with Freddie Mac:
"By the end of 2014, rates will probably approach and perhaps touch 5%. A reason we see the uptick in rates is that I do think some point the Federal Reserve will start to taper and scale back its very active purchase on long-term Treasuries and mortgage-backed securities."
Rates will hit 5% sometime in 2014. It might be better to buy sooner rather than later.
Now is the time to talk with your real estate professional!
We can help ... meet our agents here.
Source: http://www.veteransunited.com/futurehomeowners/winter-home-purchase/

We agree with Veterans United that even in our snow-covered Northwoods, winter is a good time to buy real estate.
In addition to the reasons above, we also expect interest rates to rise over the next 12 months. Recently we have watched rates dip some after decisions to taper the QE were put off. When the easing begins to slow, we are going to see rates jump again and projections are calling for rates to be a full percent higher by this time next year. As the rates climb, it makes a huge impact on a buyer's cost.
Contact your Realtor at Eliason Realty soon to discuss your options, work on getting pre-approved with a local lender because now is the time to take action!
Eliason Realty of the North LLC
www.EliasonRealty.com
The Wisconsin Realtor Association has published their monthly housing sales statistics report and figures look strong for our neck of the woods. The number of home sales in Vilas County jumped 57% in August, while the median sales price grew 12%. Oneida County during August experienced an increase of 5% in the number of sales transactions, while prices grew by 2%.
When looking at summer 2013 as a whole throughout Vilas County, we see figures normalizing with median price at a 2% decrease this summer over 2012, and the number of transactions growing by 22% during the summer of 2013. The steady growth in number of transactions continues to signal consumer confidence. Median prices have bounced around some, but the trends indicate a stabilization and are paving the way toward modest growth.
Contact one of our Eliason Realty sales associates
for real estate sales trends within your local community.
www.eliasonrealty.com
Wisconsin Realtors Association
Press Release and Report


MADISON, Wis. –Wisconsin existing home sales jumped 9.2 percent in April 2013 compared to April 2012, representing 22 straight months of positive sales growth in the state. Median prices climbed by a solid margin, growing 7.8 percent over the past year to $138,000, according to the most recent statistical report released by the WRA.
For more of the official press release, click here.
In our local market, the small smaple size can lead to some skewed figures. We saw April slow in Vilas County but jump ahead in Oneida County.
County
April 2013
Year-over-Year
# Transactions
April 2013
Year-over-Year
Median Price
Oneida +38% -3% Vilas -18% -10%
We believe the cold and snow were major contributors to the soft sales during April. Last year we had an early ice-out and nicer temperatures, but this year we were still snowshoeing!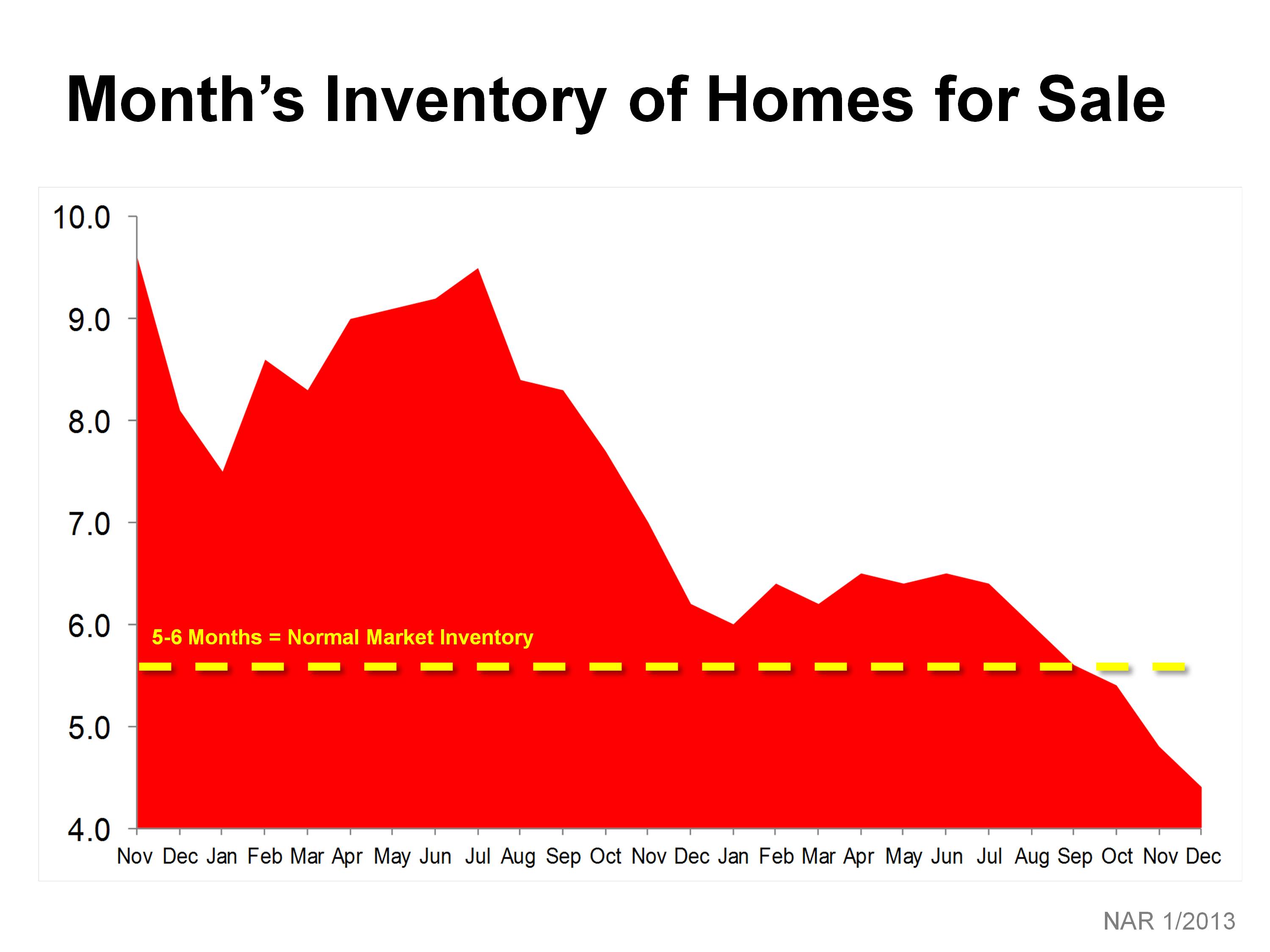 ... sings Bob Dylan and they certainly are in the real estate market. As early as 2010, we predicted that around the spring of 2012 we would be seeing a turn-around in the real estate market. Last Spring, in our newsletter, we noted that volume was starting to improve but prices were actually still going down. We also stated, "For the first time in 5 years, I am saying, we have hit the bottom and we are starting the recovery." As you can see from the national trends in the graphs below, the inventory of homes for sale has fallen significantly over the past two years. You can also see, nationally, the prices have finally started coming back. Monthly Inventory of Homes for Sale 10.0 9.0 8.0 7.0 6.0 5.0 4.0 NAt 17013 Eliason Realty has been seeing similar trends. Eliason Realty saw a 60% increase in sales volume in 2012 over 2011. That is compared with a 27% increase for the entire MLS. We have also seen a significant decrease in our volume of listings. In fact, based on the early 2013 indications, we are going to be short on the inventory needed to meet the demand that appears to be on the horizon for the rest of the year. With that in mind, the Northwoods could be entering the price recovery we have been waiting for. (You will see from the graphs on page 2 that although volume has begun to spike, prices simply level off.) We typically don't want to put too much weight on one month, but historically slow January was anything but. According to the \X/RA, sales in Wisconsin were up 18.3% over January 2012 and median home prices increased 3.4% over that same period. If you have been thinking of selling your property, but thought the market was not strong enough yet, you may very well want to consider taking advantage of the current trend.
Older Posts